Darling Marine Center & SEA Fellows Symposium
University of Maine President Joan Ferrini-Mundy welcomed students, faculty, fishermen, aquaculture entrepreneurs, and others at Brooke Hall. The undergrads attend UMaine, UMaine at Machias, University of New England, Maine Maritime Academy, Southern Maine Community College, Eckerd College, among many colleges and universities.
SEA (Science for Economic Impact & Application) Fellows is an innovative program developed by the University of Maine and the University of Maine at Machias to catalyze university-industry partnerships. Among the local companies working with students were Mook Sea Farm and Community Shellfish. The program encourages use-inspired research related to Maine's marine economy and the ecosystems and coastal communities that support it.
"The goal of SEA Fellows is to enable undergraduate students conducting applied marine research communicate their findings to diverse audiences, including interested citizens and marine industry professionals," says Heather Leslie, director of the DMC and co-founder of the program.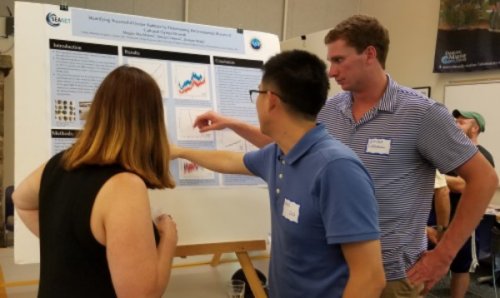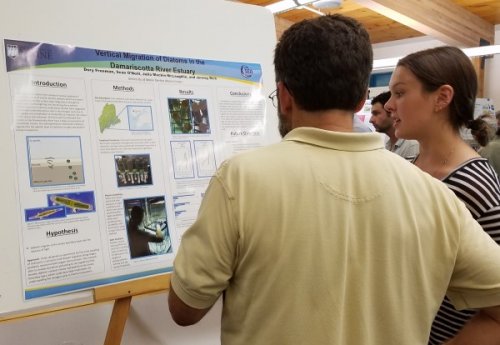 To read a little about each of the projects, see this SUMMARY of the presentations.
The program is funded by the University of Maine System's Research Reinvestment Fund, the National Science Foundation award to Maine EPSCoR at the University of Maine, and in-kind support from UMaine's Darling Marine Center and UMM's marine science field station, the Downeast Insti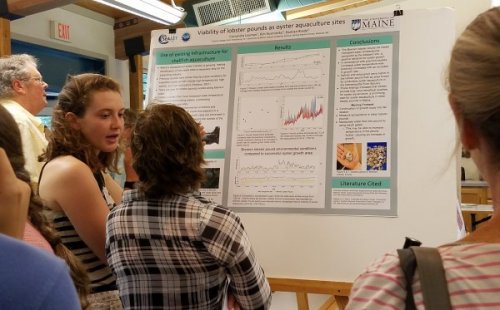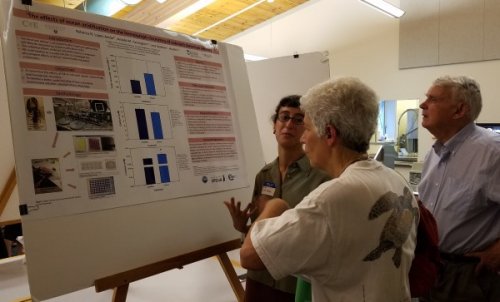 tute.